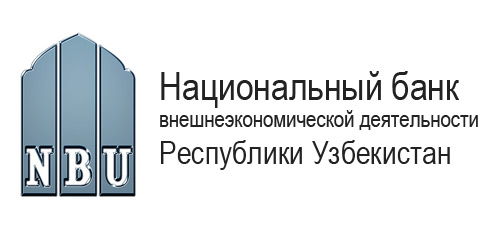 ---
Член Ассоциации
---
Руководитель:
General Director
Rakhimov Saidakhmat Borievich
---
Правление банка:
First Deputy Chairman Khusanov Nozim Bakhtiyorivich

Vice-chairman Mirsoatov Alisher Kudratillaevich

Vice-chairman Akhmadkhodjaev Azim Isroilovich

Chief accountant Rakhimova Guzal Fatkhullaevna
---
Ссылка на сайт:
---
Телефон:
(+99871) 234-42-10
---
E-mail:
---
Адрес:
Адрес Адрес Адрес
---
Город:
Ташкент
---
Established by Presidential Decree in 1991, National Bank of Uzbekistan is the international 'business card' of the Uzbekistan banking system. Its primary mission is to service foreign trade operations, to increase the export potential of the republic and attract foreign investments.
As an active supporter of market reforms, NBU successfully combines the functions of project finance, universal commercial, investment and savings banks and is instrumental in the development of a market-oriented economy.
The first bank in Uzbekistan to adopt IAS, with a well developed network of 96 offices NBU boasts a nationwide presence catering to both corporate and retail clients and is ranked 562nd in The Banker's Top 1000 world's largest banks.
NBU also has a subsidiary in Moscow called Asia-Invest Bank, which is one of the Top 200 Russian banks. The bank has over 560 correspondent banks.
In 2004 the Bank has shown positive dynamics of development and strengthened its position in the Republican financial market.
The consolidated balance of the National Bank in terms of US dollars comprised 2,929 million.
During the reporting year Bank's capital of Bank has increased by US$ 11 million and as of 01.01.2005 made up US$ 485 million.
As for January 1, 2005 credit portfolio volume totaled 2, 418.4 billion Sum (if compared with January 1, 2004 — 2,312.3 billion Sum).
The bank services more than 70% of Uzbekistan's foreign trade turnover offering guarantees, forfeiting, factoring and direct lending to domestic exporters. Using credit lines offered by the EBRD, ADB and the IFC, the bank finances investment projects involving the construction, modernization and technical re-equipment of industries as well as purchase of raw materials.
NBU is also the largest investment bank in Uzbekistan, its portfolio comprising equity stakes in aircraft manufacturers, textile and food industries, agribusiness, transport and tourism, and financial sector. In particular the bank makes a special effort to support small- and medium-sized businesses.
NBU also provides traditional retail services and is the established leader in terms of private deposits, relying both on innovative products and the high level of public trust in the national banking system to increase that number continually.
NBU has also introduced new product services using technological innovations. The bank's branches located in the economically significant regions of Uzbekistan provide access to modern banking services via ATMs while a system of remote e-banking is now offered to corporate clients which is designed to deliver prompt services in real time.
In order to attract investors, including medium and small ones, the bank offers electronic securities trading at its branches, which was recognized as 'best innovative product' at the 2001 Asia Pacific Banker's congress.
The development of investment banking is also a top priority and the bank plans to participate in the privatization and restructuring of state-owned enterprises in Uzbekistan. In order to attract international capital to the republic, NBU actively cooperates with its foreign partners — investment banks NBU's high profitability combined with a conservative management policy has meant that it has become a reliable partner for international institutions and it has never defaulted on any foreign debt obligations.
More and more foreign banks are doing business with NBU — the total volume of credit lines extended to NBU now exceeding US$500 million. Strict adherence to corporate governance, solid risk management and modern banking techniques make NBU a solid partner.
The bank's major goals include attracting external financing to facilitate its role in supporting state directed economic development and reforms. NBU plans to become more active in the international markets in order to attract capital on favorable terms by using the bank's solid reputation among foreign investors as a reliable institution. The most important strategic development in the bank's immediate future will be the privatization of 49% of NBU, which forms part of the government's plan to reform the national banking sector. The sale will secure greater transparency, encourage the use of modern technologies and management techniques, and help us tap international capital markets, improve the quality of services, achieve a greater independence and become more responsible to our share-holders for our final results.