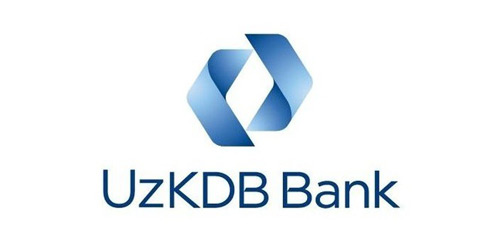 ---
Член Ассоциации
---
Рейтинг банка:
uzA+ (With stable outlook)
---
Руководитель:
Chairman of the Board
Yong Kyu Kwak
---
Правление банка:
Deputy Chairman Kulmatov Akbar Rashidovich

Managing Director Seong Ho Bae

Executive Director Jae Seok Park
---
Ссылка на сайт:
---
JSC "UzKDB" Bank originated in 1997, and today is a universal bank engaged in basic banking transactions in the financial services market, including private and corporate clients, investment banking, commercial finance and asset management.
The Bank is a member of the state program for Deposit Insurance and all bank deposits are guaranteed by the State Deposit Insurance Fund.
"UzKDB" Bank successfully increasing its customer base and expanding its presence in the city of Tashkent. The bank opened a branch in Yakkasaroy area, as well as 2 MINIBANK in Yunusabad and Mirabad districts. In the nearest future the bank to open branches in the regional centers of Uzbekistan.